1 tag
3 tags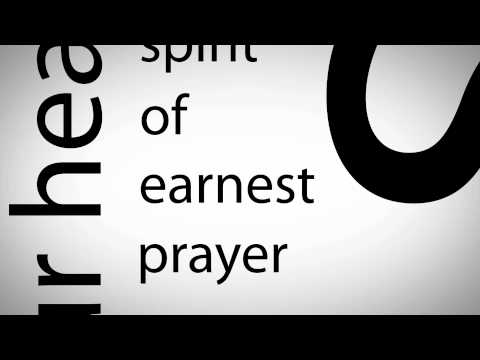 9 tags
Because it's What I Want
So this whole fasting from secular media has left me a ton of time to think. I usually think a lot but it's been a while since I've had this much time to think. I think the last time I had this much time to think was back when I went on my road trip. If you don't remember it you can read about it here. I got to thinking about love and what I wanted from love. I didn't...
7 tags
Long Time Blessing
I'm not sure how much I can actually share of this story but I'll try to do it as anonymously as possible. For the past few months there has been a certain woman calling in. She would sound depressed and all of us chaplains at work knew her because of this. We would try and encourage her, we encouraged her to seek professional help, and we prayed for her. As the months went by it...
5 tags
I'll make a man out of you
A few days ago I posted something about being a good father. One of the reasons I enjoy watching men being good fathers is because it gives me a visual of what a real man is supposed to look like. I haven't seen too many examples of good fatherhood. You might ask what about my own father? Well, it's not that my father hasn't been around, it's me who hasn't been around. I went to boarding academy...
5 tags
My Cookies
So I'm chowing down on Thin Mint Girl Scout cookies. I didn't get to enjoy them too much when I was little because my sister would hog them all and wouldn't share them with me because she said they were for girls only. Now I have my own box and I don't have to share them. Mwahaha! but there's no fun in eating them alone. I wish my sister was here so I can share them...
2 tags
What are you willing to give up?
My church is doing a 40-day fast. We're not fasting from food for that long, but we are fasting from secular media. It's only the second day and I'm already feeling some withdrawal effects. I have a lot of free time, time that I usually spend either watching tv, movies, our playing video games. The point isn't to take away but replace with more wholesome things. It just so happens that our fast...
First, I want to thank all of those following my blogs. You guys make me feel like my voice is heard. Even though I do not always update my blog I know that there are people reading. I didn't start this blog in order to get the most followers but it really does make me feel appreciated when people follow me. Second, these next few weeks are going to be a time of growing. I can just feel it....
"But what we really need is God. What we really need is somebody who loves us so..."
– Donald Miller, Searching for God Knows What  (via favoredgrace)
6 tags
Father
As I left work today I saw a father and his two children running across the parking lot to their car. The son was racing ahead giggling while his sister grasped onto her father's hand while squealing "look, daddy, I'm running." It wasn't the most extravagant expression of a father's love for his kids but this simple act brought a smile to my face. I like seeing...
Apologies for some inappropriateness in my last...
4 tags
You're Off a Bit
I just came from work and it was mostly normal as usual.  Except I got a call that really shook me.  The caller, let's name him Jimmy, wanted to discuss things of the Bible, so we did.  The conversation seemed normal, we did some debating.  We disagreed on some points, which is normal when you have people of separate speaking with each other, but we both made valid points.  It seemed as...
6 tags
Thankful
I'm constantly reminded by how thankful I should be and I many blessings I do have.  I was in a slump not too long ago and I kinda got out of it.  I'm by no means cheerful all the time but I'm definitely down in the dumps all the time.  Although recently it's been kind of hard seeing where my life looks up.  I'm in a point of my life where most other people my age...
7 tags
Story behind one of my favorite texts
In my second year in academy my Bible teacher was big on having us memorize verses.  One of the verse that we were assigned was Joshua 1:9 "Have I not commanded you? Be strong and of good courage; do not be afraid, nor be dismayed, for the Lord your God is with you wherever you go."  I very comforting and uplifting verse for sure but to help me remember I likened it to an experience I had earlier...
4 tags
Merry Christmas
It's almost Christmas for my friends back on the east coast of America.  I guess I should wish you all a Merry Christmas.  It's been Christmas for me for over 12 hours. I woke up at 4:30 this morning, but not because I was excited for Christmas, that doesn't really happen for me anymore.  If you remember from last year I'm sort of a grinch.  I woke up that early because...
For some reason I didn't know easter island heads... →
3 tags
"Writers don't make any money at all. We make about a dollar. It is..."
– Donald Miller, Blue Like Jazz
6 tags
4 tags
8 tags
6 tags
6 tags
6 tags
6 tags
2 tags
24/7/365
Because I just turned 24 I decided to start this new thing that I've seen a few other people do.  I'm going to do a year of self-portraits. That's right 365-days of self portraits.  I hope that I don't lose too many followers doing this.  Hopefully I can pull this off and make it interesting at the same time.  I'm calling 24/7/365. Rules: 1. I must be in the picture...
2 tags
"Love is doing what ever you have to do at whatever cost to yourself to make..."
– John Piper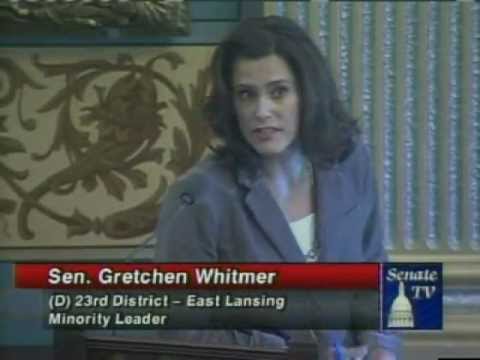 "Let us never forget that the greatest thing we can do for God or for man is to..."
– Unkown Christian
How to Make Google Translate Beatbox
1) Go to translate.google.com 2) Set the translator to translate German to English 3) Copy + paste the following into the translate box: pv zk pv pv zk pv zk kz zk pv pv pv zk pv zk zk pzk pzk pvzkpkzvpvzk kkkkkk bsch 4) Click the listen button 5) Be amazed =) 6) This (and more) here.
6 tags
Because God loves me
I feel like I'm going on little bit of a spiritual journey.  I'm learning things that are making more sense and making prayer even more powerful.  An example is recently I've been reading a lot about prayer.  I came across this quote by Oswald Chambers. "God does not hear us because we pray earnestly— He hears us solely on the basis of redemption.  God is never...
3 tags
"Prayer does not equip us for greater works— prayer is the greater work…..."
– Oswald Chamber My Utmost for His Highest
9 tags
I had a dream
Last night I dreamt that giant robot-aliens were attacking the earth.  I was in some kind of metropolis when it happened.  They were huge and killing everything.  It was a surprise attack and many people were dying.  It turns out they were looking for a certain girl with blue eyes.  I don't know how but she was with me so I had to protect her.  The whole thing was like a...
"God engineers circumstances to see what we will do. Will we be children of our..."
– Oswald Chambers
7 tags
The thing is
I have a job where I pray a lot with people.  People call in all the time asking for prayer.  If you could see a list of what I've prayed for it goes from the popular requests of health and financial blessings all the way to the obscure, like wanting a cheeseburger.  There are times when I cannot pray for the things requested, either because it goes against my morals or against my theology,...
4 tags
Cleansing Bike Ride
There's been a lot on my mind lately.  I'm not usually one to let things bog me down so I had to do something about it.  I went on a long bike ride.  It felt nice, gave me time to think about things, pray about things, and get some much needed exercise in the process.  I want so many things out of life, I forget that I have to put a lot of things into life too.  I'll be opening...
4 tags
5 tags
5 tags
1 tag
Reblog if you are a writer →
writersoftumblr: Aspiring, published, it doesn't matter. After discussing the lack of prose writers or our ninja ability to hide behind poetry, with Letters for Burning, I've decided to launch this little thing hoping that it will help in someway to gather all the writers on Tumblr. At this time I would greatly appreciate it if prose writers would come out of the shadow and reblog this post....
4 tags
Fantasy Football
For those of you who care, here's my draft QB: Tony Romo RB: BenJarvus Green-Ellis RB:Mike Tolbert WR: Andre Johnson WR: Dwayne Bowe RB/WR: Hakeem Nicks TE: Vernon Davis K: Josh Brown D/ST: Patriots My backups: Sam Bradford, Brandon Jacobs, Greg Little, Thomas Jones, Davone Bess, Nate Burleson, Chester Taylor
5 tags
NFL Sunday Ticket
NFL Sunday Ticket on PSN?  This solves all my problems of not having cable and going to the local sports bar just to watch my Patriots play!  This is awesome!
3 tags